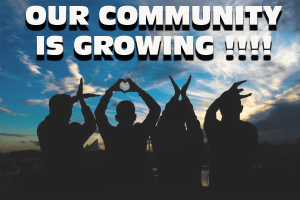 ALAMOGORDO IS GROWING! 
The mall is under new ownership and management that is fully focused and committed to developing the shopping center! Expect lots of familiar brand names!
Hobby Lobby is scheduled to open in January 2018!
Harbor Freight and Melrose Fashion are coming to the mall! Watch for big changes in the old K-Mart location!
The F-16 Mission is rolling in to Holloman Air Force Base and we are expecting lots of new personnel and their families!
URS/AECOM is actively hiring over 600 employees!
Imago Dei Academy reports that enrollment is at an all time high!
The construction continues on the Family Fun Center out by Aviator 10! Opening date coming soon!
Construction in the Granada Center on First Street continues! Watch for a new restaurant coming soon!
Our local animal shelters report that adoptions have increased!
A brand new car wash is planned for White Sands Blvd. Next to Buffalo Wild Wings!
Alamogordo Public Schools and Holloman Air Force Base were recently awarded the LTG H.G "Pete" Partnership of Excellence Award! Only a handful of schools nationally receive this award! Congrats APS!
Alamogordo Public Schools is currently on track with their expansion and upgrading process, with a new school scheduled to break ground in 2019!
More Businesses! ~ More Jobs! ~ Growing Economy!